I didn't take any photos during the performance. I sat too far back to get any decent shots. Besides, I'm still learning my way around the new digital camera.
But I did get one good photo afterwards. From left to right: Heather, the world's most patient piano teacher; Vienna; and an old Beatnik.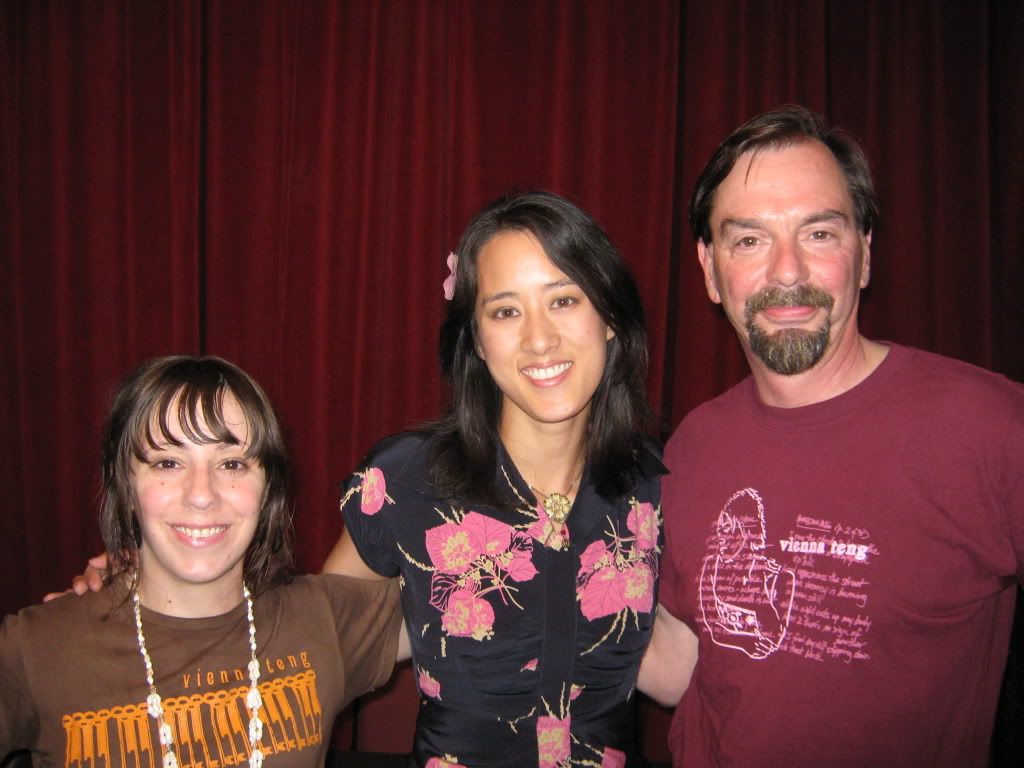 Notice how Heather and the old Beatnik both wore proper attire for the occasion.